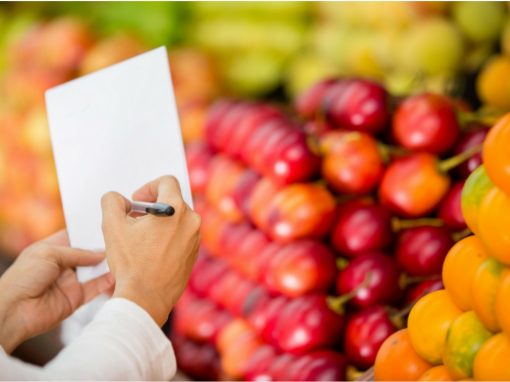 Top 5 Ways to Save on Your Grocery Bill
Let's be honest. There is nothing more annoying than aimlessly wandering up and down each aisle at the super market trying to figure out what you need…until it comes time to pay the bill! Am I right? Here are the top five ways we have found to save money on your next grocery bill.
Always have a plan. Never go to the grocery store without a clear idea of what you need. Unless you want to end up with a cart full of random items just to get home and realize, you still have nothing to cook for dinner! Go through your pantry and take inventory of what you need. Make a list and stick to it. On a side note, did you know that the most expensive items are always kept on shelves at eye level? Be sure to check the top and bottom shelves to ensure you're getting the best deal.
Check for sales. Stores will advertise their weekly sales in local newspapers and on their websites. Keep an eye out for things you would normally keep in stock and buy them when they're on sale. Plan your shopping trips around these sales to avoid having to make multiple trips each week.
Use coupons. I know, I know. Finding and clipping coupons can be a tedious and time consuming task. However, the end result is well worth it. You would be surprised at how much you can save just from a few coupons. Plus, there are tons of coupon apps you can use so you don't have to keep up with all those clippings! Why pay full price when you don't have to?
Sign up for a loyalty card. Lots of stores offer a free loyalty program. Members receive special deals and discounts and can redeem points for cash back on future purchases. It's free, so what do you have to lose?
Don't shop while hungry. For goodness sake DO NOT make this mistake! How many times have you gone to the store hungry and left with a cart full of stuff you don't need? Yeah…it happens to the best of us. Try eating a snack before or go to the store after dinner to avoid impulse purchases.
It can sometimes be hard to follow these what seem like simple steps, but they will always save you money and time. Just remember what Erma Bombeck once said, "The odds of going to the store for a loaf of bread and coming out with only a loaf of bread are three billion to one."