Humans of The Farmers Bank: Sandra Stanley
Sandra Stanley has had many jobs throughout her life, and now she is ready for retirement. At the end of this year, The Farmers Bank White House 76 Assistant Branch Manager will be retiring from banking but will be starting a new adventure. She looks back on her time at The Farmers Bank, along with her other past careers, and finds a common theme in all of her professions.
The saying, "Always put the customer first," did not come from thin air but from people who have experienced dealing with the general public. Stanley stands behind this commitment to her customers at The Farmers Bank because she "loves customer service."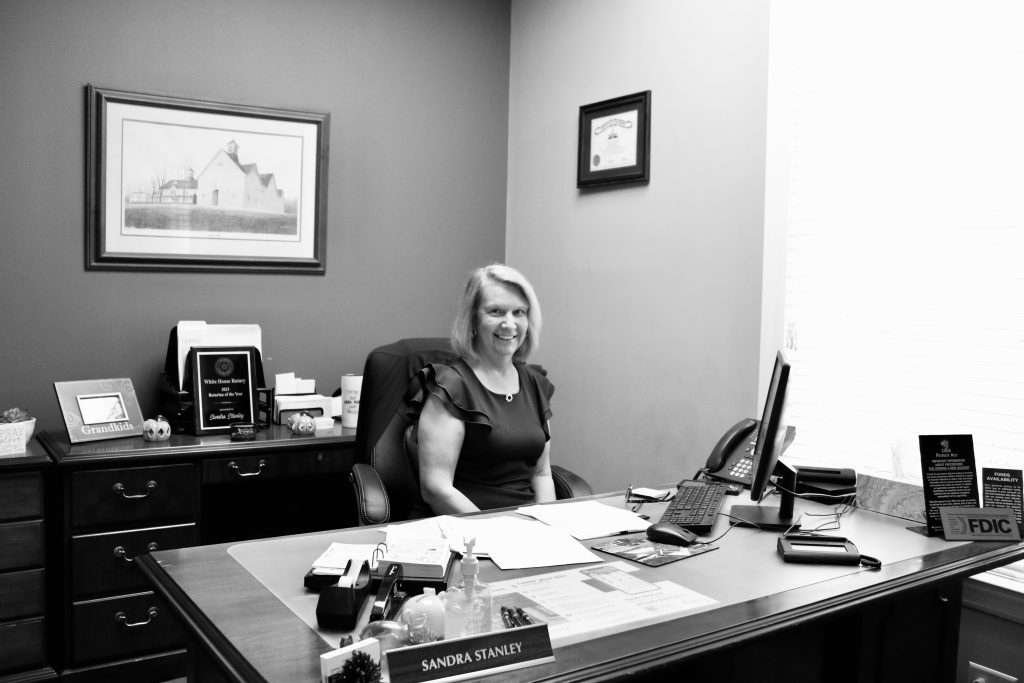 Before becoming a banker, Stanley grew up in Nashville and graduated from Maplewood High School. After high school, she started her career at the Tennessee Department of Transportation (TDOT) as a cost accounting clerk for the next three years.
After TDOT, Stanley entered into the banking world. She took a teller position at Security Federal Savings and Loans. After Security Federal was bought out by Regions, Stanley decided to move to a different bank. At Nashville City Bank, Stanley was primarily the accounts secretary but also a teller. Stanley experienced many banks being bought out. She felt like she did multiple jobs but never left her desk. "I did different jobs at that one bank. I left and said I worked at several banks, and sometimes, I sat at the same desk because of those banks being sold and bought out."
Stanley took a break from banking and became a stay-at-home mom for almost 10 years. Occasionally, she would substitute at a local elementary school in White House to be close to her children. She says, "I enjoyed doing that because I knew what was going on in their schedule and their friends."
Soon after substituting, she became a full-time assistant for the preschool classes at Robert F. Woodall Elementary while also working for Fleet Service at the Nashville Airport. At the airport, she parked the planes, loaded the luggage, and prepared the planes for departure. "It was an adventure to see all the places that people can go and, of course, you get great flight benefits."
Stanley decided to go back to banking at Union Planter Bank. Soon after, they sold to Regions and then Regions sold to AMSouth. With all the changes in leadership, Stanley found her way to The Farmers Bank in 2009 and has been here ever since.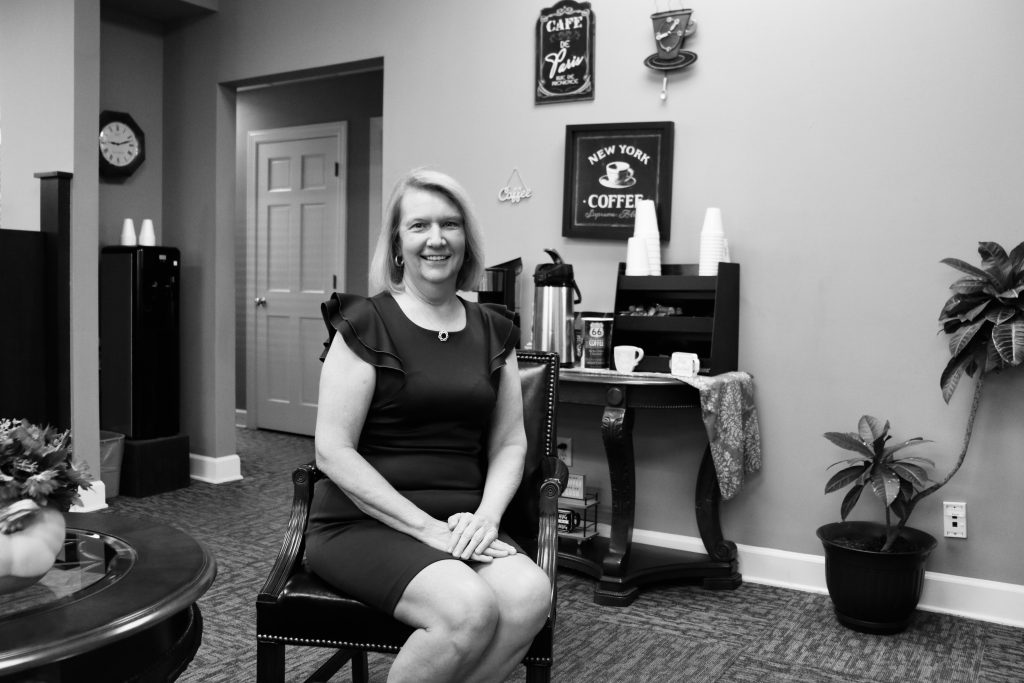 With all the different careers Stanley has excelled at, she believes that great customer service is the way to make a great relationship with the public and also a way to give your company a respectable reputation in the community. In Stanley's many years in the public sector, and especially in banking, she has found that empathy is the number one tactic to connecting to your customer, and she has found that common theme in every job.
Empathy is the ability to understand another person's emotions and being able to support them through various situations. Stanley says, "Everyone has different needs, and circumstances are not all alike. Every day, all the situations are different when people come in. It's made me see the world through their eyes and situations. I try to help them as best as I can."
At The Farmers Bank, Stanley excels at showing empathy with her customers. She considers how the customer feels and what situations of life they are going through. She teaches this trait to her fellow co-workers. She says The Farmers Bank is different from other banks because "our customer service in every part of the bank makes us different. I think The Farmers Bank is banking the way it should be. We are all here to help the customers."
Helping the public with their banking needs is something that The Farmers Bank wants to make as easy and responsive as possible. Stanley says, "I know some of the job titles are customer service, but every job at The Farmers Bank is customer service."
Now that retirement is around the corner, Stanley is excited to travel and spend time with her kids and grandchildren. You can find her doing some of her favorite things like fishing, gardening, and thrift shopping. Even though Stanley is close to retirement, she will always act on empathy. Empathy is a special quality that only some have mastered. Stanley will rely on her sixth sense of empathy even after retirement because customer service doesn't end when the bank closes. Congratulations to Sandra Stanley on 14 great years at The Farmers Bank!