Humans of The Farmers Bank: Mickie Hodge
They say if you love what you do, you'll never work a day in your life. This is true for Mickie Hodge. In the 47 years that Hodge has been at The Farmers Bank, she has loved her job and the people she has met during her career at the bank. Hodge will be retiring at the end of 2023 and begin a new phase of the life she loves.
Hodge describes her life as a string of blessings that she experienced year after year. Her first of many blessings was the adoption of her and her twin sister Vickie. Hodge's late parents, Wilson and Eddean Gregory, fought to keep both girls, so they would be able to grow up together. After many court sessions, the judge ruled in the family's favor with the help of the twins' biological mother. After the last court hearing, the twins were never separated again.
Hodge's family originated from Madison, Tennessee. When Mickie and her twin sister turned 12, they moved to Portland because their father bought a farm. Hodge and her sister didn't want to move to Portland at first. Hodge says, "Vickie and I laid in the back seat and cried all the way up here because we didn't want to move. It was just all country back then, but once we got here, everybody was so friendly. We were just in middle school when that happened, but everyone was so friendly and accepted us immediately."
When Hodge planted her roots in Portland, she excelled in school and life. Hodge was very involved in her school. She played basketball, was a cheerleader, class officer, in Beta Club, and National Honor Society. At graduation, she was honored to be named Salutatorian of her class. Another blessing that Hodge describes, "It was such a blessing and honor to represent your class in this way."
After high school, her teacher told her The Farmers Bank was looking for people to work during the summer. She was hired, and when the summer ended, the bank asked her to stay on full-time. She accepted and has been at the bank ever since. Hodge now says, "It's just been a long summer."
Hodge jumped around jobs the first couple of years at the bank learning each component of the bank's operations. She learned aspects of many positions at the bank like being a teller, bookkeeper, customer service representative, and loan operations during the early parts of her career. Learning the many operations at the bank, Hodge also received an American Institute of Banking degree from Volunteer State Community College. "I always felt blessed that I was given the opportunity to learn different areas and how things were done. I value that education."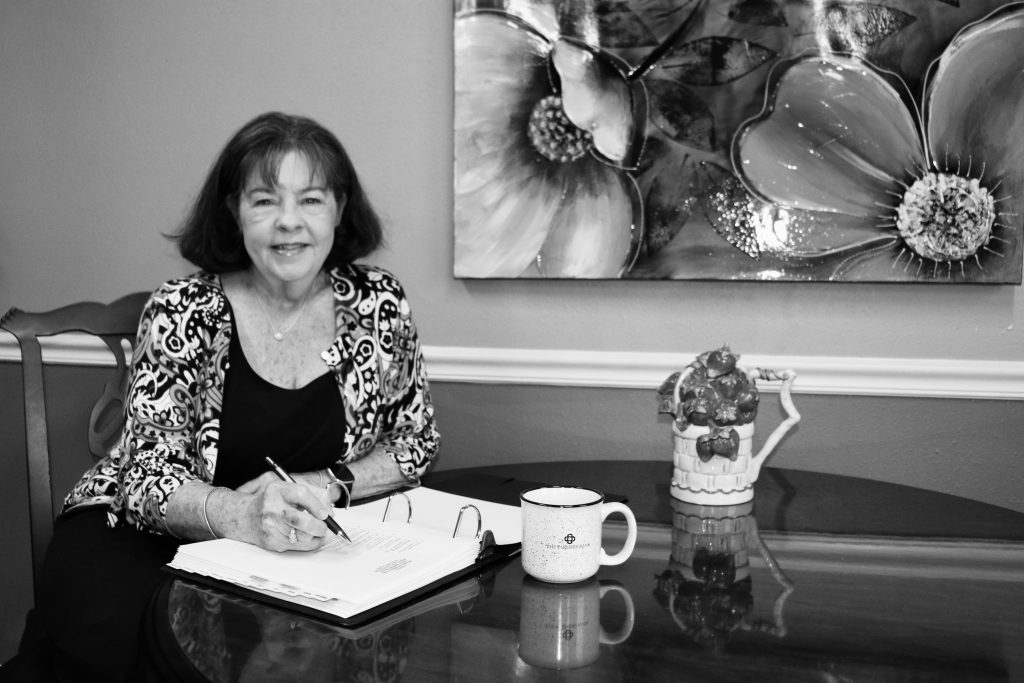 With all of her experience in the different roles at the bank, Hodge moved into internal auditing. She started the internal auditing program for the bank that has helped the bank grow into the success it is today. When the bank expanded, Hodge became the Chief Financial Officer and ultimately, the Chief Operating Officer. Between all of her jobs at the bank, she found a consistent theme – the love she had for her co-workers. "Most of all, I'm going to miss the people because I love everyone here. We are very blessed to have such a wonderful group of people."
In Hodge's 47 years of experience, her key piece of advice for success is to "never stop learning."
When Hodge would train others at The Farmers Bank, she used to say, "You need to know why it's being done and the reason for it. That's how you learn, and it ingrains in your mind. I've advised people for years to never stop learning. No matter what it is."
Even though Hodge will not be at the bank, she will still be out in the world learning new things and receiving more blessings through her friends and family. She is planning to work on the things she has put off for 47 years, spend time at the lake, travel, and be with her four kids, eight grandchildren, and four great-grandchildren.
The biggest blessing in life is loving what you do every day with the people you love. Hodge has set an extraordinary example of rising through the ranks to become a monumental leader at The Farmers Bank. She has received many blessings throughout her life, but she has also blessed others through her kindness and selflessness. Congratulations on 47 amazing years at The Farmers Bank!