Humans of The Farmers Bank: Haley Hobdy
Haley Hobdy stems from a long line of Cross Plains residents. With roots running deep throughout Robertson County, Hobdy's family is involved in many aspects of the community. Hobdy carries that tradition of community involvement by being the Cross Plains Branch Manager for The Farmers Bank and is the treasurer of the Cross Plains Chamber of Commerce.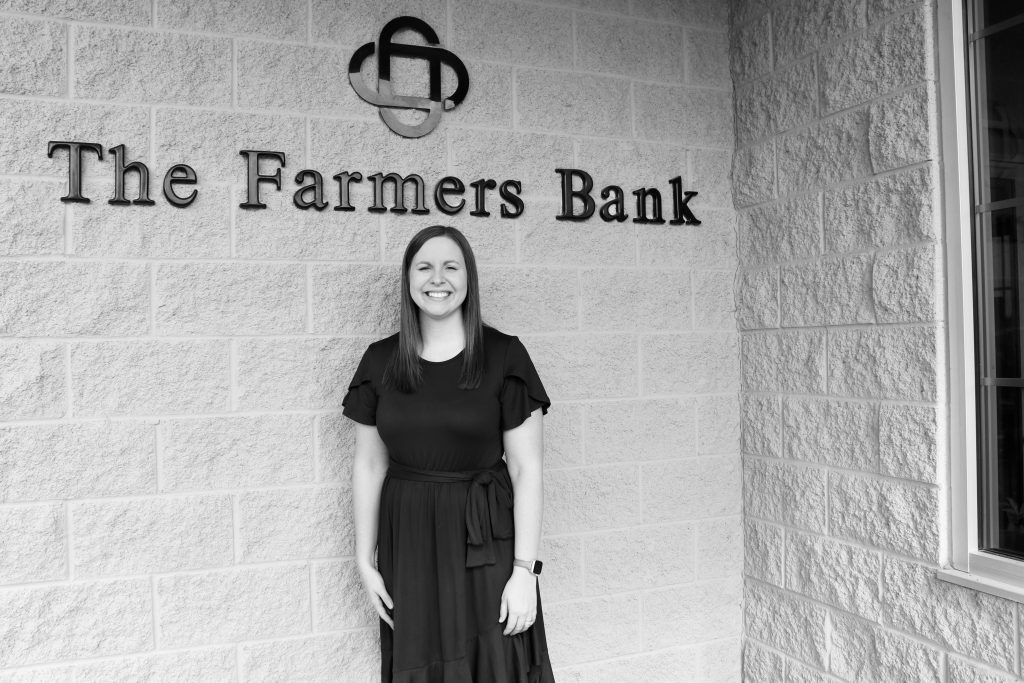 Hobdy grew up on Robertson County soil where she attended East Robertson High School. Upon graduating high school in 2015, Hobdy attended college at Freed Hardeman University and received a Bachelor of Business Administration degree with a concentration in finance. After three years of college, she graduated Summa Cum Laude and then married her high school sweetheart, John Michael Hobdy.
She found her love for finance during her time on Freed Hardeman University's investment team. She helped manage a million-dollar investment portfolio where her team made big decisions through research and financials that they were given. "Numbers just clicked for me."
The banking world is not a foreign subject to Hobdy. She comes from a family of bankers with two aunts working in banking and her grandmother, who retired from The Farmers Bank.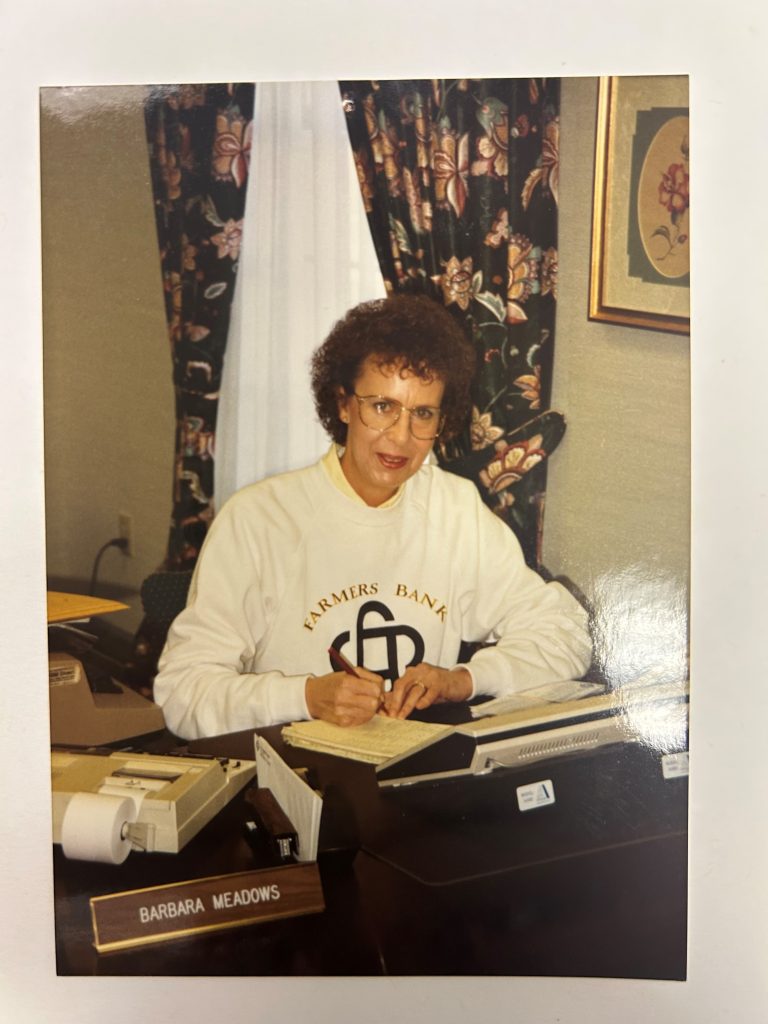 Following in the footsteps of her grandmother, Hobdy began working as a teller at The Farmers Bank during the summers of her college years. After graduation, she received many offers from other banks, but nothing seemed right for her. "I interviewed other places, but I wanted to serve my community. I wanted to work in the county and be close to home."
Hobdy ended up choosing The Farmers Bank and became a Customer Service Representative. Not long after, she was offered the Branch Trainer position and Branch Manager for the Cross Plains branch in 2020. Hobdy has added another title by accepting the Branch Operations Manager position in 2022.
Moving up the ladder comes with many new lessons to learn. Hobdy reflects on past advice from her mentors. "The quickest way to climb the ladder in any career is to be the first one to show up, the last one to leave, and have a smile on your face in between."
She advises all her new tellers this quote because it has helped Hobdy through many situations. She believes in the power of positivity. She says, "Be positive in everything that you do. Be positive in how you talk to other people and how you present yourself to your customers and co-workers. Eventually, it'll make others want to be around you."
Becoming a manager in her 20's, allows her to provide insight to other Gen Z employees who are looking to move forward in their careers like Hobdy. Trying new paths is challenging, but it can also lead you to new, better beginnings. She says, "Have the courage to open yourself up to new challenges that enable you to grow mentally or professionally. I would say to always have the courage to step up and ask the questions. Learn more and do more. It will make you a better person and all-around better employee. You might find yourself enjoying something or finding a career path that you weren't expecting."
Hobdy sees a community like Cross Plains at The Farmers Bank. "We are all about community, and The Farmers Bank treats us (employees) like its family. We do things for our employees like Family Fun Day and Women's Events. We are all about giving back not only to our community but to our employees."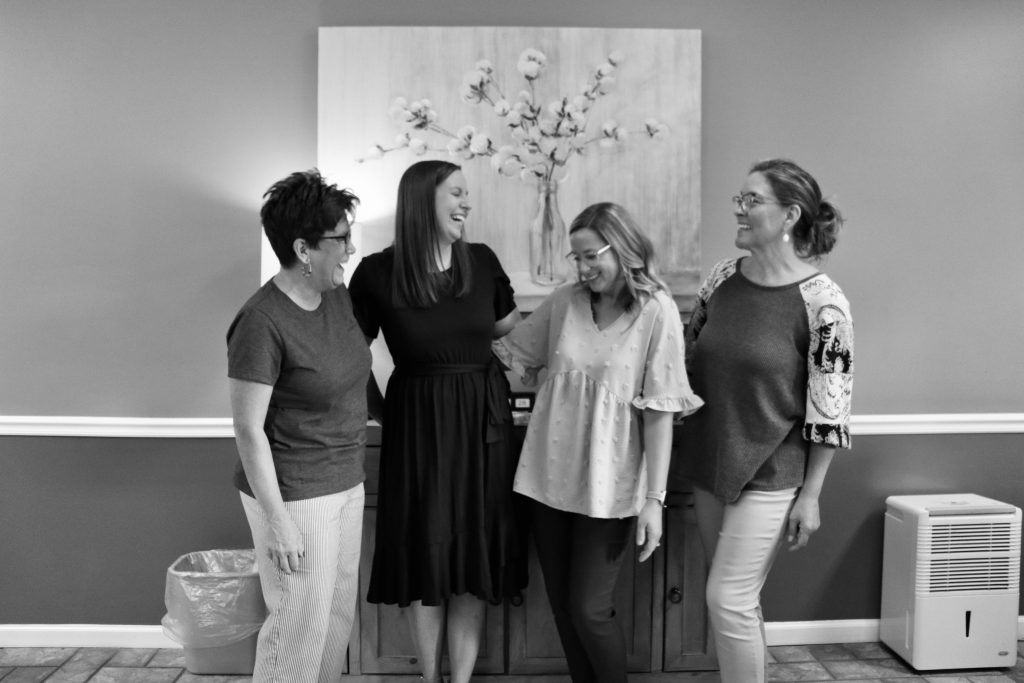 Hobdy has found happiness in her jobs here at The Farmers Bank, and to Hobdy, happiness is the key to success. "If you're happy, then you're motivated to achieve your goals. I think success means something different to a lot of people, but I think as long as you're happy, you have accomplished the hardest goal in life."
Hobdy has planted her roots in Cross Plains and has future plans to make the community a happy place to live and bank. Hobdy's positive attitude and willingness to always lend a hand makes The Farmers Bank into the success it is today.