Humans of The Farmers Bank: Chris Wilson
Some might think that leadership and management are two different roles, but in reality, the best managers are the strongest leaders. Chris Wilson has been in management for almost 20 years, and through his time, he has discovered strategies to create a positive culture while pushing his employees to do their best work.
Wilson attended the University of Tennessee and received a bachelor's degree in finance. After graduation, he started in the insurance world before moving into the banking realm. At a job fair, he found a position at AMSouth Bank. A few years later, he was promoted to the assistant manager in Gallatin, Tennessee. Soon after, Wilson moved up to branch manager in Hendersonville, Tennessee for AMSouth Bank. After AMSouth, Wilson worked at American Security Bank and Green Bank before he came to The Farmers Bank in 2007.
Since Wilson has been at The Farmers Bank, he has had several different roles. He was the assistant manager and commercial lender before being promoted to manager of the White House 76 branch. When the new Highway 31 branch in White House, Tennessee was built, he moved to that location as manager. In 2021, Wilson was promoted to the area manager of the White House, Millersville, Ridgetop and Mortgage Loan branches.
Being the area manager for half of The Farmers Bank branches can be difficult sometimes. As a manager, Wilson strives to maintain two-way communication. "I try to keep constant communication and an open-door policy. I can't be everywhere at once, so email and phone are extremely important."
Communication and maintaining an open-door policy for employees are management traits that are shaped over time. Wilson wants to have a connection with his employees and tries to be the leader they can relate to. "I try to lead by example, and I always have. I don't ever ask someone to do something I haven't done. I don't believe in micromanagement. You can't have your eye on every single detail all the time. You've got to be able to trust your people to make the right decisions and delegate. You have to be there to communicate with them if they have questions. You need to be able to answer those questions promptly."
Being a supporter for your employees can motivate them to do great things. One strategy that Wilson conducts with his teams is goal setting. Goal setting can create a positive culture within an organization because it inspires buy-in from employees that want to achieve success. "We all get together to set goals, and we monitor them. It's a team effort and collaborative. We are always looking at where we are versus what our goal was. We ask what we can do to achieve that goal or how we can improve."
Strong leaders create positive environments in the workplace. Wilson's management skills encapsulate positive leadership and encouragement in his everyday job roles. "I think all leaders should have a strong work ethic, a positive attitude, and loyalty. You need to know the people you work with on a somewhat personal level. You need to know who their family is, their children, their spouses. You need to take an interest in them."
Maintaining a positive attitude leads to a better work environment.  Overcoming past mistakes is a sign of true leadership. The ability to push forward to a better day is what Wilson believes will make people stronger. "Believe that everything will work out for the good. You can't dwell on mistakes of your past. Rather, you need to learn from those to develop and grow."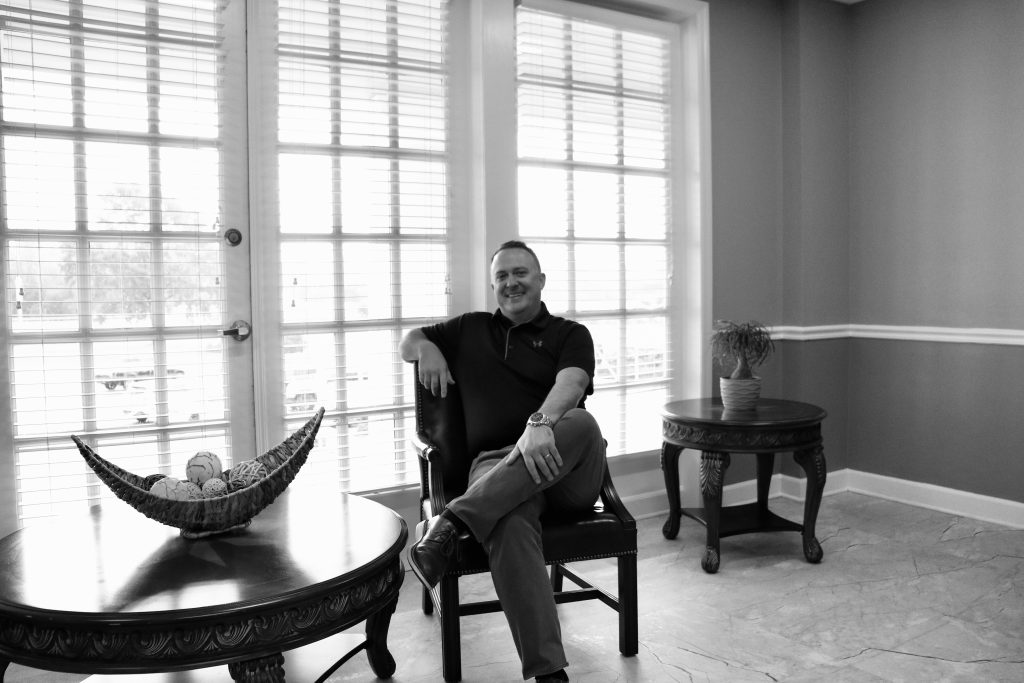 Looking back on his past managerial roles, Wilson wishes he was given some advice for his younger self on how others operate and think. "Never assume that all people think the way you do. For a long time, I thought that, and I was so wrong. It took me a while to understand that everyone has a different opinion, different ideas about things and life in general. I think you have to accept that everyone is different and everyone has a different perspective. You never know what's going on in somebody's life."
Wilson has merged leadership skills into his managerial style. It seems difficult to intertwine the two, but with the experience and self-motivation to keep a positive attitude, it is very attainable. Wilson showcases both strong leadership abilities and positive managerial styles that molded him into the area manager he is today.