Humans of The Farmers Bank: Brittany Jepson
The Farmers Bank is proud to introduce the newest member of the Board of Directors, Brittany Jepson. Jepson is the first female in The Farmers Bank's history to be elected to the board; a monumental moment that The Farmers Bank is excited to share with its community.
Jepson is a Cleveland, Tennessee native. Her parents are Larry and Cherri Carpenter. Larry Carpenter is currently the athletic director at Lee University and retired Lee University men's basketball head coach. Cherri Carpenter is a retired educator.
Brittany Jepson attended Bradley Central High School and then attended Lee University majoring in Biology, with an emphasis in pre-med. After her undergraduate degree, she transferred to Trevecca Nazarene University, where she became a certified Physician Assistant. Jepson met her husband, Willis Jepson, while she attended Lee University and then married after her graduation. Willis Jepson farms on his family farm that has been operating for over 200 years. They have two sons, Mac and Jack.
Jepson is a solo provider at her clinic, White House Primary Care, in White House, Tennessee. She volunteers in her community and local schools. She is on the basketball booster board at East Robertson and volunteers for both East Robertson Middle and High School. She is also involved in the Fellowship of Christian Athletes (FCA) and Life Center Church.
From all her endeavors, she has taken on another role as a director of The Farmers Bank. Being the first female on the board, she says, "To be chosen is just very humbling. I'm excited. I hope to be a very good representative of our female employees and also bring a strong female voice and opinion to the board. I want to be able to make an impact and be an example and a leader."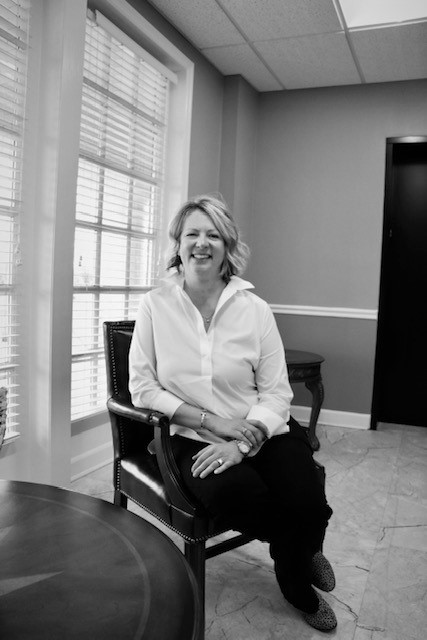 With Jepson's background in medicine, she brings a diverse viewpoint to the board of directors. Being a Physician Assistant, Jepson learns many skills, but one that she accredits being a detrimental aspect to her job is empathy. "Everybody is struggling with something, and you never know what one little thing you might say can change the trajectory of somebody's day and life. You never know the impact your kindness and care will have on someone else. I know I deal a lot with taking care of the physical needs, but sometimes it's as much as taking care of their emotional needs. My bad day might not compare anything to somebody else's bad day. Just taking a moment to be thoughtful, caring and compassionate can go a long way to change somebody's life."
Stepping into the world of finance, Jepson is excited to learn more about bank operations. She says, "It is totally out of my comfort zone, and it's expanding my exposure to the world. I'm getting to do something new and exciting. It's totally different from my day-to-day, so I'm very excited to learn. I'm a lifelong learner, being in the world of medicine, but this is learning something completely different from what I've ever experienced before."
Jepson not only wants to be a role model for the female employees of The Farmers Bank; she wants to impact her children through this new role. "This is a huge blessing and opportunity. Hopefully, my children will see that you can think outside the box and be involved in lots of different areas of the community because this is a service. If you think about it, it's a huge responsibility and a huge service to the community. I'm very excited. We live here. We are grounded here, and we aren't going anywhere. I hope my children will go and spread their wings, but I hope they come back to the area and serve their community, as well."
The future of The Farmers Bank is progressing into a new era with Jepson joining the board of directors. With Jepson's skills and viewpoints, The Farmers Bank can excel and adopt new ideas of banking. The Farmers Bank has the reputation of being a family-oriented workplace with many employees staying for most of their careers. "I've been impressed with the stability of the bank and the longevity of its employees. You don't find very many companies that the people consistently say when you walk around asking how long they have been here tell you 15, 20 or 30 years. To be asked to be a part of something like that, asked to be a part of this organization, that has been such an important part of our community is a huge honor and a blessing. I'm excited to get started."
The Farmers Bank is delighted to welcome its new director and knows that Jepson will be an essential part of the bank family.