Humans of The Farmers Bank: Ann Schneider-Williams
The mayoral banker, Ann Schneider-Williams, wears many hats in Springfield, Tennessee. Many know her as the Mayor of Springfield, but to those at The Farmers Bank, she is so much more.
Schneider-Williams is a local in Robertson County. She grew up on a dairy and tobacco farm in Cedar Hill, Tennessee. She attended Jo Byrns School through kindergarten until her senior year of high school in the same building. After high school, she attended Vol State Community College, and she then transferred to Western Kentucky University and graduated with a degree in Financial Planning.
With her degree in Finance and a heart to serve, Schneider-Williams was ready to take on the workforce. After college, she started her career at the Edward Jones Office in White House, Tennessee. She then changed paths to U.S. Bank, and eventually, she ended up at The Farmers Bank, where she has been thriving for the past 16 years.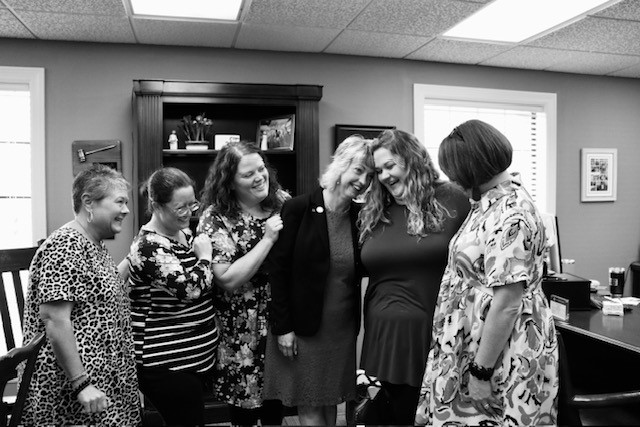 In those 16 years, she has developed positive relationships with her customers. Her advice to maintaining healthy relationships with customers is "by getting to know them. Getting to know their family. Getting to know their dog's name. Just asking them questions about their life and having lived here all my life, it's fun. It's building rapport with people you may have seen all your life."
Schneider-Williams has made her customers her number one priority. They are her motivation to do her best at her job. "I get motivated by seeing my customers do well and seeing them progress in their businesses; just being able to hear my customers stories and hear their successes and watch that happen. Being here for so long, it's fun to see the success stories come back."
Her favorite success stories are seeing her customers have faith in their businesses. "I think my favorite success story is someone coming in and being brave enough to put up their house as collateral to start a business. Being here for 16 years and seeing the progress of them paying that off is amazing. Now, they come back to borrow more money to expand that business. I love my job for that reason."
In her 16 years at The Farmers Bank, she also became the first female Mayor of Springfield. In 2016, Schneider-Williams was elected as mayor. Juggling two major jobs can be difficult, but with determination and spirit, she makes it work. "It takes lots of energy to have two jobs. They both have a lot of the same things in both jobs. I have to motivate my staff to want to be here each and every workday. I have to motivate myself to make sure that I'm being the kind of leader they need. Same thing with the city. I have to go out and put on a positive attitude even when I get the negative questions. I have to be the cheerleader for Springfield and the bank. It's so similar."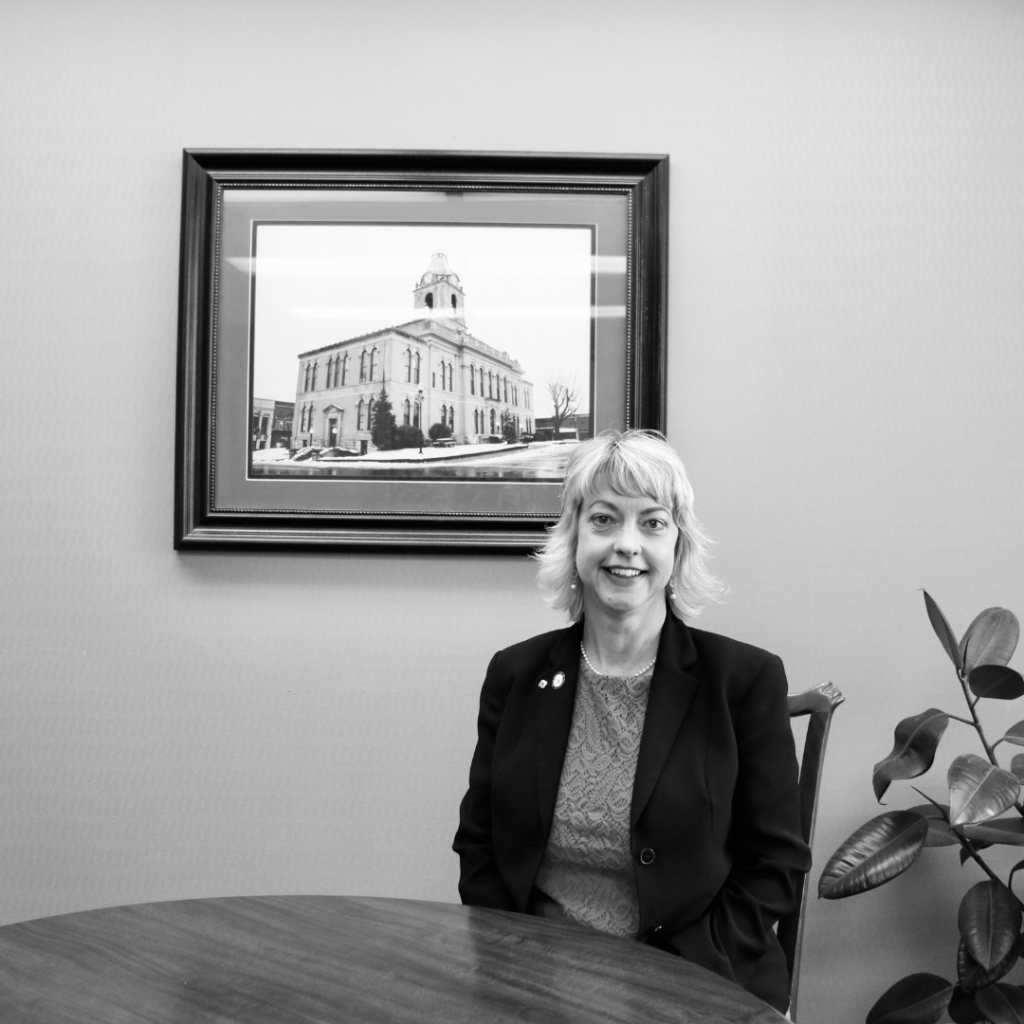 Balance is key in being the mayor, branch manager, and loan officer. "The great thing about working at The Farmers Bank is that they allow me to go read to the schools, and it doesn't matter that I'm the mayor. I'd still be allowed to go read at the schools and participate. I went the other day and spoke to all the 8th graders before they got out of school in the gym at Springfield Middle School. The bank always wants us to participate in our community."
Participating in the community is an important topic to Schneider-Williams. Being involved with the local people can help with communicating the major problems and finding the solutions. "I think being here at the bank and learning how to communicate with your employees and customers has been the best building block to being a better mayor. I think communication is key. We are in a small community, and we are all able to help each other by sitting down and talking about things. I might not have the best idea, but when we sit down and discuss something and you have a different idea, somewhere in the middle is the best idea. Community is not about one person. It's about all of us. That's what The Farmers Bank is and that makes a better place for the City of Springfield and Robertson County."  
The mayoral banker is a leader, mentor, and most importantly, a friend. She cares for her community and those who are making it successful. She loves seeing those around her grow into the best version of themselves. She has many plans for the City of Springfield and The Farmers Bank. She will always be the servant leader that she has demonstrated her whole life.