Humans of The Farmers Bank: Andy Nash
The CEO of The Farmers Bank, Andy Nash, is no stranger to hard work. From working on his family farm to leading a 110-year-old community bank, he has had many role models and experiences to shape his outlook on life and the future of banking.
Since Nash arrived at The Farmers Bank, many positive changes have occurred. "In the last 21 years, what's really changed, besides my role at The Farmers Bank, is growing a little over twice as big as it was then. In 2001, we didn't have Millersville, Cross Plains, White House 31W, Westmoreland, or Tom Austin." Building more branches means adding jobs and customers.
The growth of technology has also occurred from the time Nash arrived. "There's so much more technology. It's very fluid. Decisions are made faster. Which is still one of our biggest competitive advantages, but again, it's that moral of the more things change, the more things stay the same."
Some things never change. Customers still want the face-to-face interactions. "They don't just bank at The Farmers Bank, they bank with a person."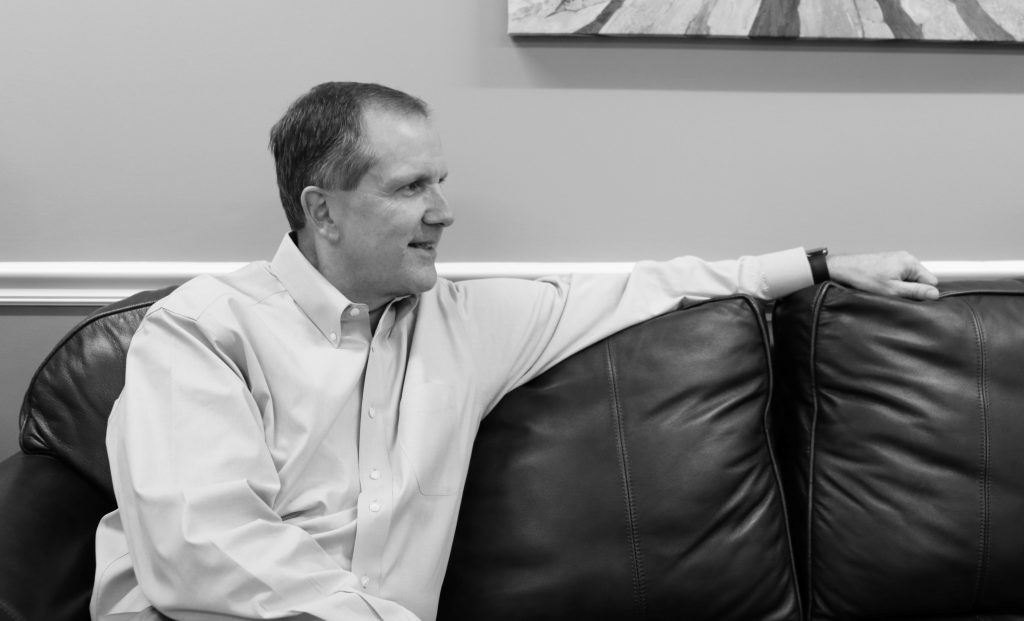 Even though our electronic banking continues to grow, guests from other banks notice the obvious foot traffic through the lobbies. "It's a social outing to come to the bank. I don't see that changing short term, even though electronic transactions are up. That piece is growing, but so much of our business is tied to construction lending and loans in general. The face-to-face approval and application process with a young couple building a house is special. I don't see that ever changing. We are in the business to make people's dreams come true and doing that face-to-face is the best way to do it."
Morals and values are important to Nash. Those attributes were instilled early in his life and in turn, he showcases these principles to his customers and encourages the same of his employees. Many role models have fluctuated through his life, from his high school football coach, teachers and school advisors, but one has stayed constant. Nash's father, Billy Nash, raised tobacco along with five children. "Growing up on that farm, we had Polled Hereford cattle and would raise tobacco, a few other crops and a huge garden, but it was a pretty simple life. In hindsight, we didn't know how good we had it."
Billy Nash was also the first of his family to go to college where he was involved with ROTC and eventually went to the Air Force to become a Second Lieutenant. Having a father who had a strong work ethic and drive to succeed, molded Andy Nash's outlook on life. Motivation is a key component to Nash. Being a morning person who finds satisfaction in "getting things done," Nash is ready for the challenges ahead as soon as his "feet hit the floor in the morning."
With the influence of his father, Nash left the family farm to attend Austin Peay University, where Nash entered the banking world his senior year. "I was in student government where I was speaking at the first ever Leadership Clarksville event. I was the student that was speaking about what was going on at the University. A guy came up to me that was Howell Foust. Howell was the branch manager at First American in Clarksville, and he came up to me and asked if I had a job yet. I told him no, but I need to find one. He told me that First American has a leadership training program. He told me that he would give me a flyer and make sure to stop by the branch. So, I went by and they had this brochure that had everything about it. You would train for 6 months and then you either go operations, retail or commercial lending. I sent in my resume, and I had to go through 3 rounds of interviews. It was tough, but they offered me a job, and that's how I ended up in banking."
Since then, Nash has grown into the leader he is today. Looking back on his time in banking, he gives advice to the younger generation that aspires to become the CEO one day. "So many people say work hard and apply yourself. I always thought that was assumed, you got to do that. My best advice would be to not get so caught up in the career ladder and titles and everything else to not live in the moment. Be very aware of present day, because I tell you what, it goes by so fast. Just be sure that you enjoy the present, as well as, always be thinking of the future."
It goes unsaid that hard work and dedication will lead to great achievements but enjoying the moment with people you care about surrounding you will lead to an even better adventure.