Humans of The Farmers Bank: Alex Meadors
According to the National Kidney Foundation, 37 million people have chronic kidney disease. The Farmers Bank teller, Alex Meadors, wants to spread awareness for kidney disease, so others can understand the effects and outcomes that he experienced while his mother fought this disease.
Meadors is a Portland, Tennessee native, where he graduated from Portland High School in 2019. After high school, he attended Volunteer State Community College then transferred to Western Kentucky University, majoring in Business Finance. He will graduate in December of 2023.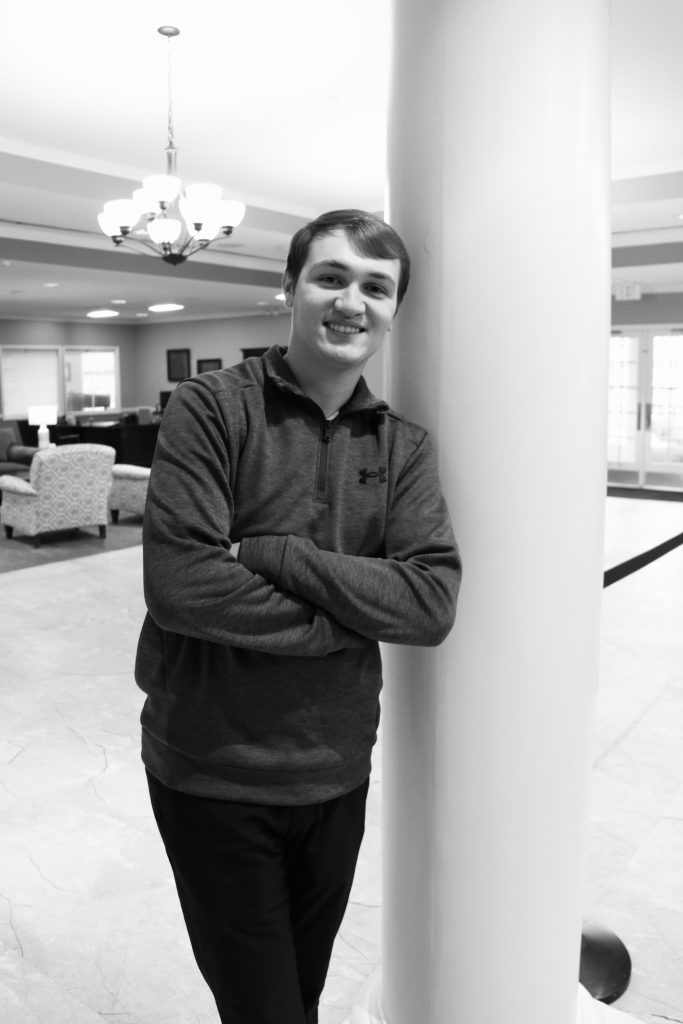 Meadors's mother, Kimberly Meadors, is an inspiration and role model for how he lives his life. During her life, Alex Meadors says, "She always just wanted to make me happy. She didn't want me to feel bad or act like nothing was wrong or anything. That's why it was sad to me as I got older because I now realize how much she went through, and she still put a smile on her face."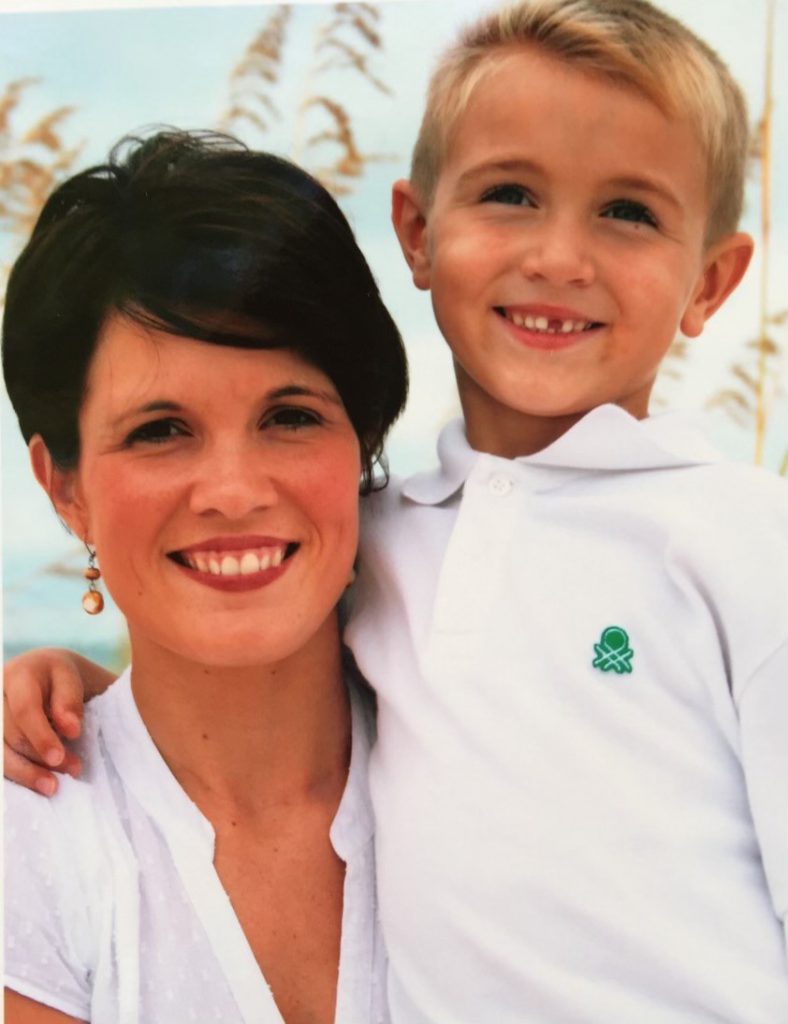 When Kimberly Meadors was three-years-old, she was diagnosed with kidney disease. Doctors thought it stemmed from strep throat that was untreated for too long. Her doctors concluded the untreated strep throat affected her kidneys over time and evolved into chronic kidney disease. Eventually, she had to have kidney replacement surgery when she was in middle school.
Unfortunately, Kimberly Meadors's body rejected the first transplant, and she stayed in and out of the hospital while waiting for her next kidney. According to the National Kidney Foundation, 100,000 people are waiting for a kidney transplant right now. Kimberly Meadors was on the wait list for years while completing dialysis treatments. Alex Meadors remembers going to Vanderbilt when he was younger and sat with her while she did her treatments. He says, "It's rough to watch all those people in there getting that. It's just hours on end of them sitting there with a tube just draining and filling back in blood."
When Alex Meadors was in middle school, his mother gradually worsened from chronic kidney disease. "It was such a weird age because I was in middle school, so I felt like I was old enough to understand most things. You kind of get sheltered away from all that. I would always just remember my family talking, saying that my mother would be there to pick me up from school, and then I would see my grandma or dad in line. It's kind of sad that I already knew what was wrong when I saw them pick me up and wonder what she was in the hospital for now."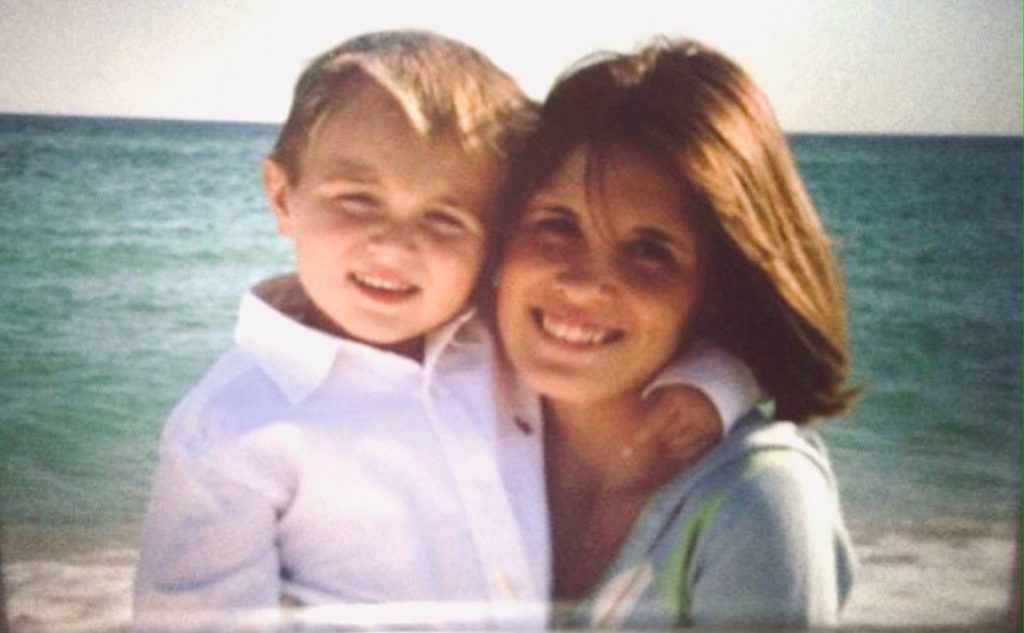 Even though Kimberly was sick, she always wanted to be a good mom to her son. Meadors remembers a funny story that sparks happiness every time he thinks of his mother. He remembers a moment after her second transplant when his mother was in her 30s. "We were at my grandmother's house, and she was 3 or 4 months out of her second kidney transplant. She wasn't supposed to be doing anything. She asked me if I could do a cartwheel. I couldn't, but I tried to do one as a kid because kids do a lot of things. Then she tries to do one, and I'm like mom you don't need to do that and she is just laughing and saying, 'What? You don't think I can do one?' Then, she tries to do a cartwheel and ends up hitting her head on the counter, and we were just in the floor dying laughing. It was stuff like that where she shouldn't have even tried to do that, but she thought it would be fun. She was full of energy, especially for how sick she was. She was always messing around, trying to make you laugh."
When Meadors was in 7th grade, Kimberly passed away, but Alex Meadors lives to make his mother proud of him. "I've seen a lot of people when they go through something traumatic as kids. It will swerve them off the path and go down dark roads. Even when I was younger, I always tried to think what would she want me to do? Just because she passed away, doesn't mean she doesn't care about my future and what I do with my life. I've always tried to keep that mindset of her still being here."
Kimberly Meadors's passing was difficult for Alex Meadors. He says, "Not having a mom through high school years hurt the most because you see all your friends with their parents, and you just kind of feel left out. When I played baseball and golf in high school, on senior night, it hurt to hear them say 'the late Kim Meadors'. Losing your mom at that young of an age is tough, but it makes me feel better that I know she isn't suffering now."
Meadors still experiences stories about his mother to this day. "Everyone that I've talked to that has known my mom, even the people at the bank, will ask who my parents are, and when I say Kim Meadors, I never hear anyone say anything negative. Everyone has something positive to say about her."
Kimberly Meadors's joyous spirit is still with her son and the others that she positively touched throughout her life. Meadors shines the light that his mother shared with the world and wants people who experience this disease in their family to know to "just be there for them constantly and don't ever let them lose hope. As long as you're there to support them, they are going to fight as hard as they can. You have to be strong and be that light for them and support them."
Meadors mimics his mother's spirit by being a supporter, friend and positive influence to the ones around him. At The Farmers Bank, he likes to build relationships with customers and wants to make a career at the bank. "I've always thought about the loans and lending side more. I feel like I've been good with my customers, so I don't want to lose that relationship with the customers that I've made. Especially as a teller, you're making a lot of relationships right now, and I feel like that carries over to lending or loans. If you build that connection, people will trust you."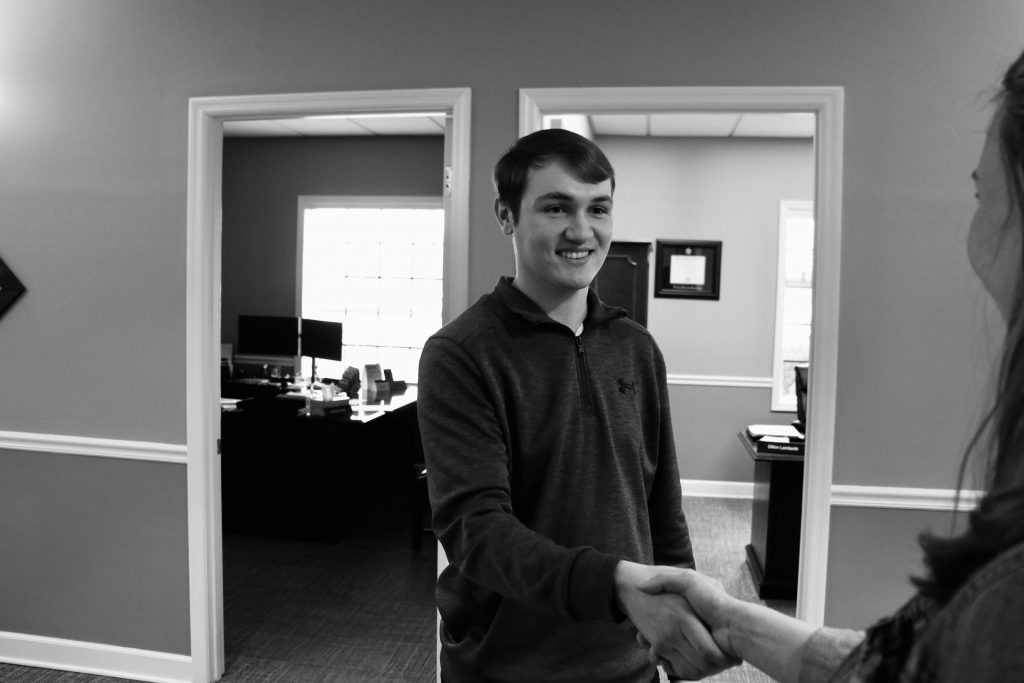 Meadors is a caring person who wants to make sure others feel important, and he feels that it is imperative to take care of your health. One-in-three Americans are at-risk for kidney disease according to the National Kidney Foundation. Meadors went through tough times while his mother was ill and after she left this world. He wants to share with others his story to raise awareness of chronic kidney disease so people can look after themselves and their loved ones. Meadors will live on with the example his mother gave him of care and love. "She was the brightest smile in the room. I appreciated her so much for that."
Source: The National Kidney Foundation https://www.kidney.org/