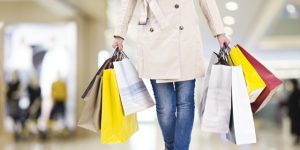 Buy Now or Cry Later – What to Buy and When
Don't you just love a good sale? There is nothing like walking into a department store to find they are running a sale like "Buy One, Get Two Free!" Most of the time, we just luck up on these sales. I have the habit of being a day late or just missing it all together, which made me start questioning if there was really a method to getting the best prices on all the items I can't live without.
After a little research (and don't we just love Google?!!) I found there is a method to shopping and saving money. There are predictable cycles on great deals including not only the small stuff but the big-ticket items as well. There are "best months to buy everything" according to Patty Lamberti who is a freelance writer and Professional-in-Residence at Loyola University in Chicago.
Patty says it takes hard work and discipline to achieve the "path towards financial security". However, there are some very easy tricks we can use to save small amounts of money here and there.
The first rule of thumb is…Find the best months to buy things, especially big-ticket items. It seems that retailers offer the biggest discounts on hundreds of items (from TVs to bed sheets) during the same months, year after year. Keep in mind that not everyone agrees on the best months to score deals, so we will go with the majority opinion. Clearance items, like furniture, might occur a few times each year, so the retailer can make way for more products.
Listed by month, here is a list of things to look for on sale:
January – Carpeting, computer monitors, CDs, DVDs, houses & condos, furniture, linens, swimwear, toys , exercise equipment and winter clothes
February – Electronics, humidifiers, TVs and home theaters
March – Digital cameras, small electronics and smart phones
April – Computer, lawnmowers, jewelry, vacuum cleaners and spring clothing
May – Athletic apparel and shoes, camping and outdoor gear, cordless phones, mattresses, small electronics and refrigerators
June – Gym memberships, indoor furniture, pots, pans, and dish ware
July – Suits, tools, furniture, and swimwear
August – Air conditioners, school supplies, lawnmowers, outdoor furniture, snow blowers and swimwear
September – Big appliances (except refrigerators), bikes, cars, gas grills, perennial plants, Thanksgiving travel tickets and wine
October – Air conditioners, camcorders, Christmas travel tickets, digital cameras, toys and wedding supplies and services requiring vendors
November – Baby goods, fresh Christmas trees, recreational vehicles, GPS navigators and TVs
December – Home appliances, iTunes gift cards, tools and holiday decorations (after Christmas)
I hope that while you were reading the lists, you plugged the information into the calendar on your smart phone (you know, the one you got at a great price in March!), so you don't let another spring go by without getting a deal on that vacuum cleaner you so desperately need or those discount tickets for the holidays.
Good shopping!